The Hood
A 200 page book or 312MB pdf file on how to make your own made to measure rubber hood.

The book is the first of its kind and alongside detailed instructions are over 300 illustrations and photos.

The Hood is broken down into three sections.

Section One covers everything you need to know to make a made to measure rubber hood. These include taking measurements, choosing your gauge of rubber sheeting, drafting the sections of the hood, slight alterations for style, tidying up your drawing for fit, creating a pattern, techniques of construction including marking out, cutting, rubberising, laminating, gluing, overlaying seams, pressing and then finally the actual making up of the hood.

Section Two is all about reconfiguring your pattern to create different types of hoods. The section also talks about how one might go about making inflatable hoods and how we can even use our templates for a neck corset.

Section Three concerns itself with accessories and adornment. In the first half things like eyepatches, masks, visors, harnesses, system hoods, horns, ears, ponytails, neck ruffles and panelled hoods may all be made. Even how to sew rubber is talked about. In the second half of the book how we may trim and decorate our work is extensively gone into including appliqué and painting on rubber.

The Appendix includes a troubleshooting guide for areas I anticipate may cause problems.
The Hood is available to purchase direct either as a 200 page ring bound book or as a 312MB downloadable pdf file.

The cost of the pdf is £25.00

The cost of the book is £40.00 plus post and packaging
For the UK this makes the cost of the book is
£43.99 standard post
£47.99 tracked and signed
For the rest of Europe the cost of the book is
£48.35 standard post
£52.50 tracked and signed
For the rest of the world the cost of the book is
£53.05 standard post
£57.20 tracked

Whether you wish to purchase the pdf or the book the method of payment is the same through Paypal
just click on the link below

Once there you can enter the amount payable and any details such as your name and address and what you are purchasing
Just one of the types of hoods possible through using the book.
Photo by Goblitographer - see more examples by clicking the link below

Powered by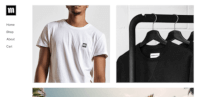 Create your own unique website with customizable templates.