The Male Catsuit
Concise Version
A 42 page manual on how to draft a made to measure male catsuit.

This is the concise version of how to make a male catsuit pattern, in other words, in this version I do not veer off to explain how parts that we are drafting for the catsuit may also be used for an assortment of other garments. Nor do I deviate to provide the option for creating multiple styles of catsuits. No confusion, just a catsuit.

Saying all that though from this manual you will be able to make an assortment of different catsuits as I provide instructions for different types of sleeves and leggings.

No technical information is provided in this manual on how to work with rubber, this is solely about taking measurements and from them how to draw up a catsuit pattern that will fit you nice and smooth.
The Male Catsuit - Concise version is available as a downloadable 28MB pdf file
The cost of the pdf is £10.00
If you wish to purchase the pdf the method of payment is through Paypal
just click on the link below
www.paypal.me/catasta
Once there you can enter the amount payable and any details such as your name and address and what you are purchasing
Powered by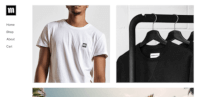 Create your own unique website with customizable templates.